California Equine Products is carrying on a tradition of manufacturing quality that you can count on.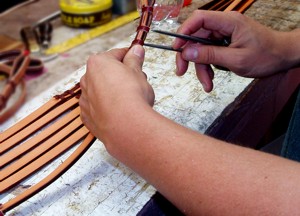 We are a company of experienced leather craftsmen who use only the highest grade leather to make our products. We pride ourselves on excellence, offering our clients top of the line horse products designed for both safety and quality. All of our products are made by hand in our new 15,000 square foot manufacturing plant located in Southern California. Our employees have over 20 years of experience and have the knowledge and experience to service your needs.


We only use the best quality leather to make our products.
We are always expanding our inventory with up to date products.
We can customize products to your specifications.
We can design exactly what you want.
We have a knowledgeable & friendly staff ready to assist you.
We have a great reputation and track record.
We can private label.